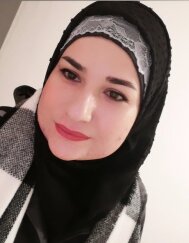 Room H 312 C
Burgweg 11
07749 Jena
Research Foci
Understanding the formation and aging of Al phases in acidic soil under coniferous forests and their impact on major biogeochemical cycles.
Work Experience
From 12/2019 to 08/2021: Research assistant at the American University of Beirut (AUB)
Education
2019 M.Sc. Environmental Geoscience: Lebanese University. Thesis: The decontamination of Phosphogypsum by complexing ligands of the Opuntia Ficus Indica: Phytotreatment model for the solid industrial waste.
2017 B.Sc. in petroleum studies. American University of Beirut, Geology department.
Projects